Jenny Heid & Aaron Nieradka are a duo of artists from the New Jersey Shore. We have been designing together for more than 16 years and our artwork has gone through many changes as far as size, scope, and mediums; First starting as antique furniture restorers & muralists...and then moving on to own our hand painted furniture company and retail store. We followed that with a line of gifts and home accessories that we sold to shops and boutiques nationwide. Our designs have graced the pages of magazines such as Country Living, Country Home, Woman's Day Decorating Ideas, Design New Jersey, Romantic Homes, Somerset Life, The New York Times Magazine...and were featured on NBC's Today Show with Matt Lauer. We have been lucky enough to work with some of the most amazing designers & decorators in the Tri State area & beyond, and have earned a long list of celebrity clients. Now our focus is on licensing our unique designs to select manufacturers of home accessories and stationery items. Almost daily we are adding to our growing collection of very personal artwork which draws upon our love for vintage collectibles, old fashioned bakeries, holiday decorations, vintage wallpapers, fabrics, & ephemera. We have been instructors at many national venues including Silver Bella in Omaha, NE, Art Opera in Red Bank, NJ and Art Is...You, CT. You can see what we're up to on our Blog, which bears the same name as our company: Everyday is a Holiday. Visit: www.everyday-is-a-holiday.blogspot.com






1. What inspires you to come up with new designs?



So many things inspire us to create! I could go on and on here. We could be at an antique shop looking through vintage greeting cards and wrapping paper, or I may see a photo on flickr of a cake someone baked....or a bakery case full of sweets! Even the current issue of Elle may do it!






2. How long have you been creating?



Together...we have been creating for over 16 years! Right out of high school we started a business together. We painted furniture and restored antiques. It's sorta mind blowing when we stop and think back to all that we have done together artistically. Our career time line would be amazing if illustrated or journaled. We may have to do just that!






3. Where do you do your work? Do you have a dedicated area of your home, or?



We rent the 2nd floor of an old house a few blocks from the Ocean. (on the Jersey Shore..and yes...we have seen the Jersey Shore house in person...J Woww as well) We have 2 bedrooms and the second serves as our studio. It has great natural light...and we make the most of the limited square footage. The room and it's contents fit like a puzzle! I swear some days...it feels like a game of Tetris!






4. Tell us about a goal you have for your business



We are lucky enough to have some licensing deals right now. One with Peter Pauper Press. They have great distribution, they are extremely honest, and got us prominent display space at Barnes & Noble bookstores across the US...for our Keep Calm And Have A Cupcake designs. We would LOVE to do a bunch more licensing! We're also lucky enough to be instructors at some amazing art retreats across the country. We would love nothing more than to have a calendar full of teaching gigs!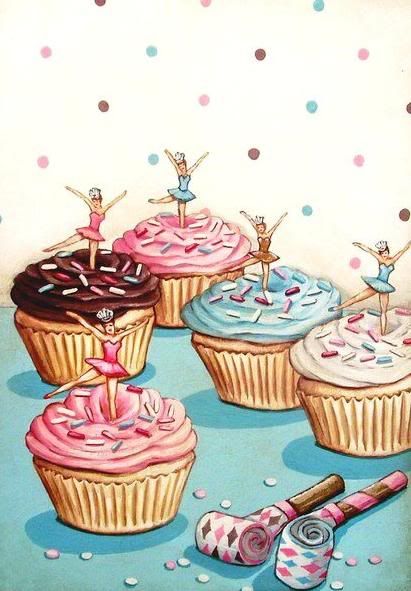 5. What is your favorite album?



Ohhh wow....of all time or current? Let's go with current...and Aaron and I both agree here...which is sorta weird. We have a lot of fave bands in common...but if you were to ask us both for a top ten list they would be tooootally different. Ok...so currently.... Local Natives/Gorilla Manor. They are amazing live!! We saw them in NYC on Halloween! One of the best shows ever! The entire album is amazing...not a dog on it!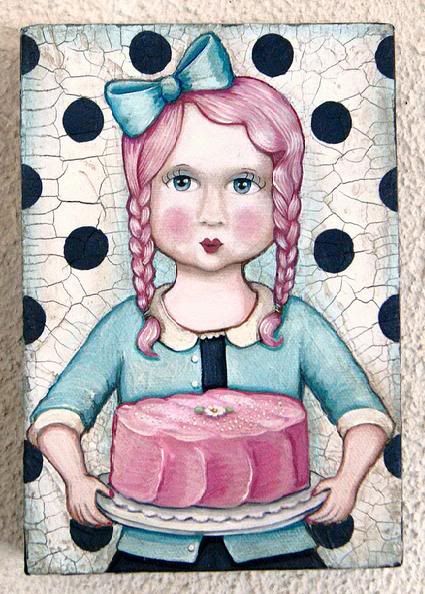 6. Where do you see yourself in 5 years?



hmm...we would love to be producing a fabric and/or wallpaper collection. And hopefully we will be publishing book number 2! ;)






7. What is your favorite thing to do on a weekend?



Hang with our crew! aka my sister, and my brothers. We spazz out. Wigs are somehow always involved. Don't ask! ;)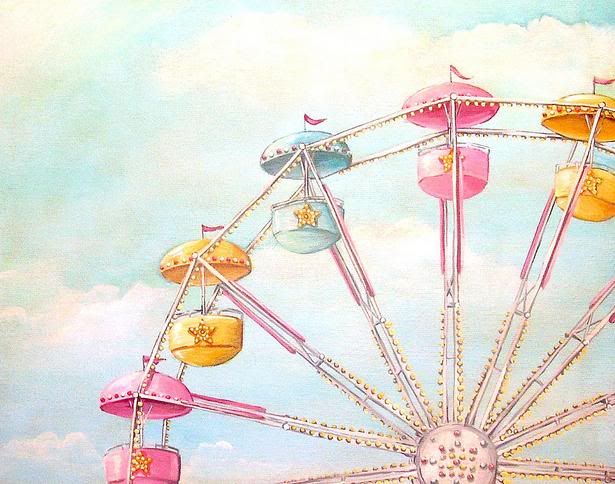 8. Tell us about a new skill you'd like to learn



Sewing!!!! Sewing!!! Sewing!!!..yes yes I know..soo lame that I can't sew! And Aaron would love to make jewelry!! yep...true!


-------------------------------------------------------------------------------------





Look what you can win!






Keep calm and have a cupcake writing set and bag.

To Enter;

Visit Jenny's Shop and pick your fave item, and leave it in a comment.

To qualify for additional entries you can..

2. Follow Jenny on flickr
3. Blog about this giveaway
4. Follow this blog on GFC
5. Follow Papercakes on Twitter
6. Put my button in your sidebar
7. Tweet this giveaway
8. Like Paper*Cakes on Facebook