Hey there!
My name is Nikki, 24 years old and born and raised in the Netherlands.
I'm currently living in Gorinchem with my boyfriend, kitties and a little birdy.
You may also know me as 'Liefgeval', this is Dutch for 'Sweet thing'.
People call me this because, well, I guess I'm kinda sweet, and that shows in everything I create.
I love making sweet jewellery and every now and than I crawl behind my sewing machine with vintage or flowery fabrics. Other things I love are singing, blogging, thrift shopping, interior design and digital scrapping :)! I'm currently working on setting up 'Liefgeval' as a business, but I still have a lot to learn!



1. What inspires you to come up with new designs?



Everything around me! I'm a big sponge and absorb everything, ideas are racing through my head and if I don't write them down many get lost and replaced by new silly ideas.






2. How long have you been creating?



I guess I've always been this dreamy girl in the back of the classroom with an eye for pretty. But I started exploring my creativity seriously when I went to an interior design school about 6 years ago. Being forced to think creative awoke my passion for being a crafty girl.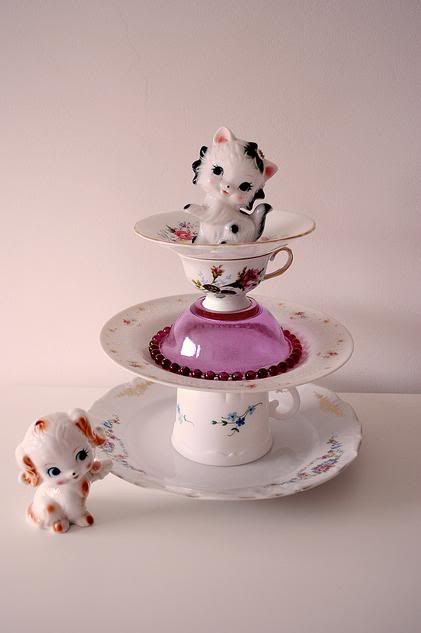 3. Where do you do your work? Do you have a dedicated area of your home, or?

I'm so happy to say, YES, I have a craftroom! Working in the house with my kitties stealing my work was no fun, so I transformed my ugly basement into a pink and girly workspace. It still has some flaws, being a basement and all, but it'll do for now :)!






4. Tell us about a goal you have for your business:



It's mostly about me being able to do what I like and living a happy life. It's also a way to express myself and with everything I create I feel like getting to know myself better. And spreading sweetness around the world, things that make people smile. It would be fun too if I could support myself of it one day ;).





5. What is your favourite album?
This is most definitely 'Le Pop' from Katzenjammer. It's happy, cheerful and full of energy!






6. Where do you see yourself in 5 years?



Living life to the fullest with my love and hopefully children in a sweet cottage-like house with lots of animals. I honestly have no clue where Liefgeval is gonna go, so I guess I'll let myself surprise me in 5 years :).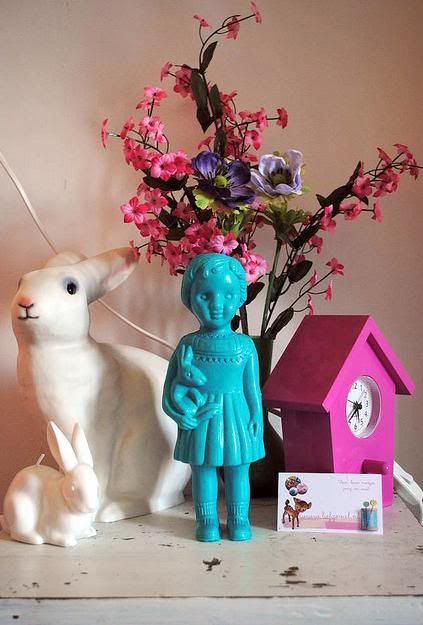 7. What is your favourite thing to do on a weekend?

Being with family or friends! My family is living spreaded throughout the Netherlands and I just can't see them enough. My friends all live these busy lives, so in the weekend we finally have time to hang out.






8. Tell us about a new skill you'd like to learn:



Crafty-related I would love to learn how to crochet! And when I do I can't wait to try my new skill on Amigurumi. Another skill I would love to possess is being more assertive and confident.




-------------------------------------------------------------------------------------





Look what you can win!





To Enter;

Visit Liefgeval and pick your fave item, and leave it in a comment.

To qualify for additional entries you can..

2. Like Liefgeval on Facebook
3. Follow Nikki's blog on GFC
4. Blog about this giveaway
5. Follow this blog on GFC
6. Follow Papercakes on Twitter
7. Put my button in your sidebar
8. Tweet this giveaway
9. Like Paper*Cakes on Facebook