Twinkie Chan has been crocheting silly goodies like tiger-head Kleenex cozies, frog hats with dangly legs, and BBQ pork bun plushies for her friends and family since she was ten years old. She was a weird kid! She currently lives in San Francisco, CA and works on her crafty stuff full-time after 10 years in the publishing biz.




Nowadays, she creates all kinds of fun, food-themed accessories and cozies at www.TwinkieChan.com. She was extremely honored to contribute exclusive designs to the Hello Kitty 35th Anniversary fashion show in 2009 and the Sanrio 50th Anniversary art show in 2010, and her work has been featured in magazines such as Giant Robot, Glamour Italia, and Nickelodeon Magazine. Her book of quirky crochet patterns, "Twinkie Chan's Crochet Goodies for Fashion Foodies: 20 Yummy Treats to Wear," was published in Fall 2010 with Andrews McMeel Publishing www.TwinkieChanBooks.com, and she also just launched her new clothing and accessory line www.YummyYouClothing.com, making her signature designs more accessible and affordable for more awesome people!



1. What inspires you to come up with new designs?



Everyday life! There is inspiration everywhere. I always have my business, crocheting, and crafting on my mind, so I think I'm always just aware of what's around me and how I can incorporate my world into my work.






2. How long have you been creating?



I grew up in a very creative household, so basically all my life! I painted and sculpted and crocheted as a little kid, thanks to the creative women around me. I started Twinkie Chan in 2005 as a result of moving to the city and needing to make cute scarves for myself!





3. Where do you do your work? Do you have a dedicated area of your home, or?

I am lucky now to work at home full time on my business, both my Twinkie Chan handmade originals, as well as my mass-produced line "Yummy You! by Twinkie Chan." We just moved, and I finally have a craft room for the first time!!! It's awesome! But since I don't have a really big work table yet, I still spread all my junk to the living room and the dining room! Doh!






4. Tell us about a goal you have for your business



My goal is sort of two-fold. Firstly, I always want to bring creativity and cuteness to my Twinkie Chan brand and its audience, with high quality work, unique designs, and my own personality behind everything I make! But secondly, I hope to really develop and expand Yummy You. I created the line to make my work more accessible and affordable to everyone. It's still in its early stages, and there are lots of kinks to work out, but I hope it grows into something I am super proud of and that lots of people can buy and enjoy! I am hoping to nail down non-crochet offerings like jewelry and apparel, but we're focusing on getting the crochet part right first!





5. What is your favorite album?

Wow! I so do not listen to music anymore! In my early twenties I had some CD playing at all times, and I'd trek into the city to see bands on a regular basis. Now I'm like an old lady who crochets in front of the TV! All I need is a rocking chair and some prunes!






6. Where do you see yourself in 5 years?



One of my hopes and dreams is to have a full-time assistant! We'd work in our studio and maybe have a small storefront! Oh that's a crazy dream!






7. What is your favorite thing to do on a weekend?



I like taking my dogs on hikes and eating a giant Sunday brunch!





8. Tell us about a new skill you'd like to learn

I am dying to learn how to sew!! But I just don't make the time to do it. For some reason, I'm super intimidated by sewing machines. I'm afraid they will eat my fingers!






9. Write down any random thought



I need to wash my hair! I'm gross!



10. Where is your "happy place"?



I love taking a nap with my dogs on the couch. We sleep in a big monster pile, and it's so super cuddly!

----------------------------------------------------------------------




Look what you can win!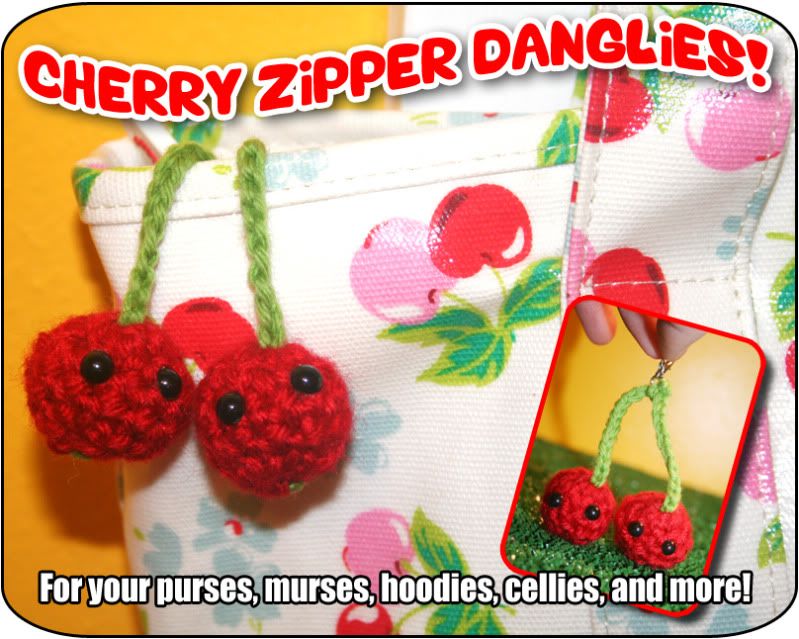 To Enter;

Visit Twinkie Chan's Etsy Shop and pick your fave item, and leave it in a comment.

To qualify for additional entries you can..

2. Follow Twinkie Chan on Facebook
3. Blog about this giveaway
4. Follow this blog on GFC and Twinkie Chan`s Blog here
5. Follow Papercakes on Twitter
6. Put my button in your sidebar
7. Tweet this giveaway
8. Like Paper*Cakes on Facebook
9. Follow Twinkie Chan on Twitter

Closes Jan 24